27th Annual Sale
May 2021
on property
By appointment
Rising 2 year Bulls
The Kowai Angus cattle stud is a Breedplan recorded herd registered with the New Zealand Angus Association. The stud is farmed on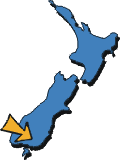 "Clinker Hill", a 267.981ha (660acre) property, in Wendon Valley, Eastern Southland, New Zealand. An additional 225 acres, purchased in 2007, is 8km south, nearer Waikaka. It is currently farmed as a grain and finishing unit.
Kowai Angus is currently managed by committed Angus breeder, Joe Stringer, with the assistance of his parents, Dougal and Gay.
Now carrying cattle only, around 3,200 stock units are wintered on Clinker Hill. Most of the cattle are contained on one of the three self feeding silage pads from June until mid August for the early calvers and September for the others, whilst the young bulls are wintered on Fodder beet.
The first cut of Kowai Angus bulls is made as yearlings when suitable animals are selected for use as Dairy sires, or mating over yearling beef heifers. Currently about 50 are retained for selection for the on farm Private Treaty Sale beginning late May for Beef clients. Bulls, known for their shifting ability, travel throughout the south island.
Situated between 210 and 370metres (600 and 1200ft) above sea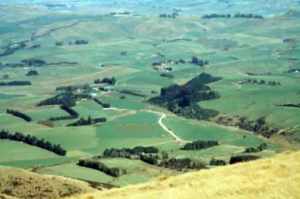 level the terrain of Clinker Hill consists of about 100 acres of flat land, on heavier rich soil, with the balance being rolling to steep, featuring lighter clay based soils, and some rotten rock outcrops. The natural vegetation on the hill is the red tussock, whilst the flats have been recovered from swamp.
The climate is temperate, averaging 900mm (36 inches) of rain per year, although 2009 there was only 750ml (30 inches). The heaviest rainfall months are usually November to January, where sunshine between rain promotes excellent grass growth. Winters, whilst cold and damp, don't feature a lot of frosts, but an average of about 5 snowfalls will occur. The prevailing wind is from the west. We need to budget for a winter period of 120 days with no grass growth.
Since buying the property in 1994 an extensive re pasturing programme has been carried out. To date almost 90% of the property has been re pastured. Hand in hand with this has been a major effort to improve the fertility, as in 1994 average pH was 5.5, whilst average P levels were 12ug/ml.